A Collective Investigation

It is the intent of the Overseas Americans in Taiwan to encourage further investigation into the Fred Frontier disappearance by placing any and all information concerning the disappearance of Fred Frontier on this site.
Request to the American Institute in Taiwan
On May 18th, 2004 Fred Frontier's family requested that the American Institute in Taiwan post a reward for any person who finds Fred Frontier or his remains.
Material Evidence
A number of links to various types of background information have already been posted below.

In the near future we hope to post a large collection of material evidence made available to us by Mrs. Barbara Klita.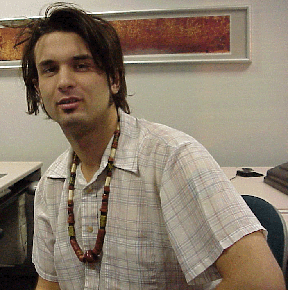 Letter From the Director General R.O.C. 17 December, 2003
Missing Person Report Xin Cheng Police Precinct
Tien Shan Catholic Hostel Log Book Entries 24 May 2003
Tien Shan Catholic Hostel Log Book Entries 23 May 2003
Tien Shan Catholic Hostel Log Book Entries 22 May 2003